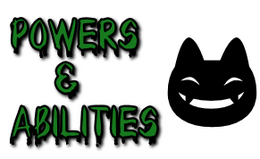 Agility is an ability displayed in the film.
Definition
Agility or nimbleness is the ability to change the body's position efficiently, and requires the integration of isolated movement skills using a combination of balance, coordination, speed, reflexes, strength, and endurance.
Known Users
Similar Powers
Durability
Flexibility
Increased Strength
In The Film
Agility can be seen when Hansel chases the Tall Witch in the forest. She climbs over a fallen tree and Hsnsel follows.
Image Gallery