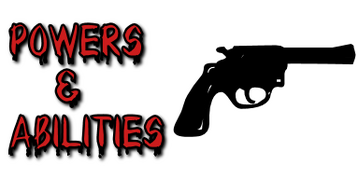 Pyrokinesis is the power to generate, control or absorb fire.
Definition
Users can excite or accelerate an object's atoms, increasing their thermal energy making it ignite, not necessarily objects, but also air particles. They can control and move the flames, including the shape, heat and even color; that said, pretty much everything with this power comes down to: burning. This ability is also useful against those who possess Air Manipulation or Oxygen Manipulation as oxygen from the air can be used to make flames stronger. This is very aggressive power as well as one of the strongest, allowing several powerful attacks, but it is some ways the most vulnerable as well, given than fire doesn't exist in itself and needs other elements.
Known Users
Similar Powers
Telekinesis
Agnikinesis (synonym)
Firebending (synonym)
Fire Release (synonym)
Flame Control/Manipulation (synonym)
Pyrokinesis (synonym)
Ignikinesis (synonym)
In The Film
Muriel uses pyrokinesis before the raid of Augsburg.
Image Gallery